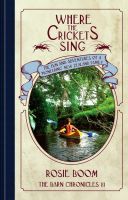 Where the Crickets Sing
by

Rosie Boom
(5.00 from 1 review)
Where the Crickets Sing is an engaging read-aloud for the whole family. The third book in the multi-award-winning series, The Barn Chronicles. Enjoy the fun, adventures and dramas of a modern day 'pioneering' family as they make their home in a 90-year-old barn in rural N.Z. "Heart-warming and funny. A great book for families to read together."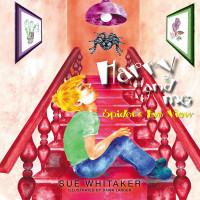 Harry and Me: A Spider's Eye View
by

Sue Whitaker
From the boundless imagination of Sue Whitaker, 'Harry & Me: Spider's Eye View' shrinks children down to the size of an insect, as they join seven-year-old Harry and his new spidery friend for an up-close and personal look at just how tough it is to be a part of the wildlife world. But this is so much more than a story; you'll have to read to find out why!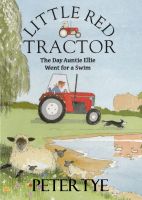 Little Red Tractor - The Day Auntie Ellie Went for a Swim
by

Peter Tye
(5.00 from 2 reviews)
Meet Stan, Patch the dog. and Little Red Tractor and read about their busy lives on Gosling Farm. There's always lots of hard work on the farm for Stan and Little Red tractor. Today they must rescue Auntie Ellie, a big woolly sheep, who finds herself stuck fast in the mud of the riverbank.