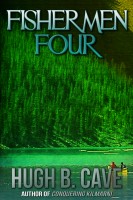 Fishermen Four
The canoe trip to the Kekekabic country of Minnesota was to be the test. If Kim and Hawk, youthful sons of a veteran guide, could take the two city boys through the wilderness fishing and make a success of it, they would be established guides. It was the opportunity for which they had so fervently wished ever since their father disappeared after a plane crash in the northern woods.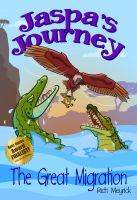 Jaspa's Journey: The Great Migration
(5.00 from 3 reviews)
Follow the thrilling adventures of Jaspa the Giraffeses, a distant relative of the giraffe only three inches tall. He and his equally-diminutive Ses friends must take on the Journey – a perilous, 500-mile ordeal across Africa's Serengeti Plain in the company of the immense herds of the Great Migration.