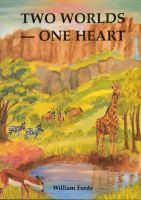 Two Worlds One Heart
by

William Forde
This is an Afro-Caribbean publication containing two stories that Nelson Mandela said was 'wonderful'. The African story concerns an Africa from the past to the present day and Nelson Mandela's influence on it. The Indian story is of a girl's dream of the man she will one day marry. Both stories extol the virtues that the peoples of both proud countries have given to the world.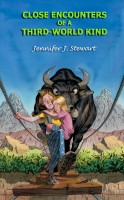 Close Encounters of a Third-World Kind
by

Jennifer J. Stewart
"Think of it as an adventure," Annie Ferris's father tells her when he announces that the family will be spending two months in Nepal on a medical mission. But what sort of adventure is it if you have to leave behind your friends, sleep in a tent with your bratty little sister, and be expected to eat something called yak cheese? When Annie meets Nirmala, she begins to get to know the real Nepal.