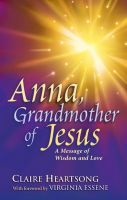 Anna, Grandmother of Jesus
Meet Anna an extraordinary woman who birthed a Spiritual Lineage that changed the world. Anna, the mother of the Virgin Mary and grandmother of Jesus, appeared to Claire Heartsong in a 1988 meditation asking if Claire would write her story since she said no one knew her story. This remarkable story reveals potent information and history regarding the divine feminine and its relevance to us today.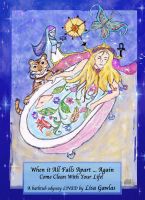 When it All Falls Apart ...Again!
(5.00 from 1 review)
The true story of Lisa Gawlas' spiritual odyssey following several suicide attempts. Born to a highly dysfunctional abusive family, Lisa accidentally discovers the world of Spirit, and learns to meditate while soaking in the tub. She meets her Spirit Guides who help her heal from the inside out. Funny, raw, and straight from the heart, Lisa's story is inspirational and transformational