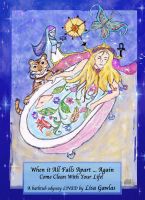 When it All Falls Apart ...Again!
by

Lisa Gawlas
(5.00 from 1 review)
The true story of Lisa Gawlas' spiritual odyssey following several suicide attempts. Born to a highly dysfunctional abusive family, Lisa accidentally discovers the world of Spirit, and learns to meditate while soaking in the tub. She meets her Spirit Guides who help her heal from the inside out. Funny, raw, and straight from the heart, Lisa's story is inspirational and transformational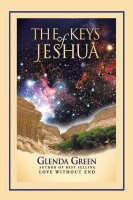 The Keys of Jeshua
by

Glenda Green
The Keys of Jeshua is not about religion. Nor was it written to solicit, reinforce, or change existing beliefs. These teachings are a gift to your heart for the fulfillment of your life. Discover the courage to be fully conscious. Unlock your creativity. Fulfill the desires of your heart. Learn how to enter the Sacred Heart and know your soul's true purpose. Learn to find peace within yourself.
Related Categories