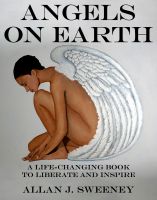 Angels on Earth - A Life-Changing Book to Liberate and Inspire
by

Allan J. Sweeney
Learn if YOU are a loving Angel. If so, this book teaches your soul steps from pre-birth to post-death with wisdom and enlightenment. Know why you are on Earth, and what your soul work is… Achieve your soul job quicker, easier, and with less pain. Read why Angels on Earth have beauty within, share love, and must achieve their purpose, destiny, ecstasy! What finer blessing do you need in life?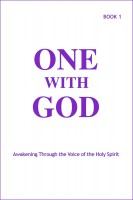 One With God: Awakening Through the Voice of the Holy Spirit - Book 1
by

Marjorie Tyler
One With God gives a candid portrait of three women who were determined to hear the Voice of the Holy Spirit as promised in A Course in Miracles. Through 80 dictations, the Holy Spirit offers a gentle progression of awakening from the dream of separation. The book demonstrates His direct and personal guidance, which is available to all who ask.
Related Categories