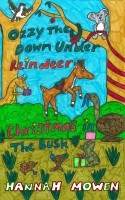 Ozzy the Down Under Reindeer: Christmas in the Bush
by

Hannah Mowen
In this illustrated story, Ozzy is one of Santa's reindeer in training and he can't wait to join the other reindeer on Santa's sleigh delivering presents and joy to the children of the world. Santa provides Ozzy with a magic camera to record his memories of what he discovers "down under" and also the Aussie friends that he meets on this wonderful journey.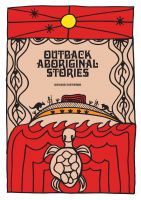 Outback Aboriginal Stories
by

Richard Eastwood
Out of this deep respect for nature Aborigines have learned to live in remarkable harmony with the land and its animals. Here are a few stories, which relate to a culture we can all learn from. If we try harder we can all live in harmony with planet earth.