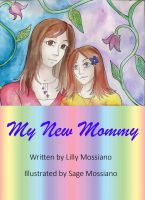 My New Mommy
by

Lilly Mossiano
My New Mommy is a short illustrated work of fiction following young Violet through the journey of her father's transition from male to female. It explains, in easy to convey and appropriate for young children words, the basic steps of, and reasons for, male to female gender reassignment surgery and the emotional and mental changes that occur during transition.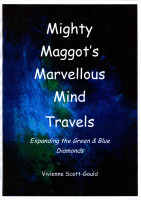 Mighty Maggot's Marvellous Mind Travels - 5. Expanding The Green & Blue Diamonds
by

Vivienne Scott-Gould
In this 5th adventure of the Mighty Maggot series, Raven Explorer and Wind Fire receive an emergency S.O.S. call from Mighty Maggot urging them to help him with an important mission in the Love & Truth Field. The Wall of Blocks is trapping the Love Water and some Spells have been cast over the people and animals. They must free the Water and break the Spells or the Love & Truth Field will perish!
Related Categories