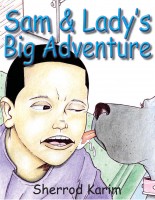 Sam & Lady's Big Adventure
His first book for inner city life lessons being taught Mr. Karim has made this exciting read available for sale on IAmKidCulture.org, a not-for-profit organization whose mission is to empower urban youth to get them to engage in critical thinking and avoid prison and young death. Success is the new cool!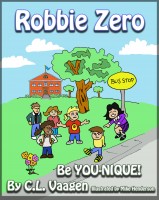 Robbie Zero: Be You-nique!
"Robbie Zero: Be You-nique!" is the second book in the "Robbie Zero, Super Girl Hero" series. Robbie Zero gains more friends throughout this story, including new characters named Josie and Alexie, and shares an adventure that promotes individuality. Although Robbie Zero is the heroine throughout the story, she empowers her friends to value who they are, regardless of what is deemed popular.