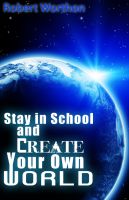 Stay in School and Create Your Own World
by

R.L., Jr
Enclosed are the top twelve tragedies that teens will face once they decide to drop out of school.Finally, both the experts and know it-alls agree on something and that's that every drop out will face at least seven or more of these terrible misfortunes, either concurrently or consecutively.'Robert did what many have failed to do for so long and that's taking the game to the players,for free!Wow!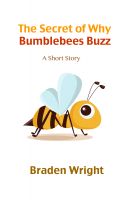 The Secret of Why Bumblebees Buzz
by

Braden Wright
The Secret of Why Bumblebees Buzz is revealed within this short story; a fun tale told from a child's perspective and intended to be read aloud by anyone who needs a lift! When 5-year-old Bobby is laughed at for not knowing how to ride his new bicycle, his bee-keeper neighbor tells him the story of young Bartholomew Bumblebee and what he discovers during a surprising adventure in their orchard.
Related Categories