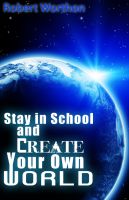 Stay in School and Create Your Own World
by

R.L., Jr
Enclosed are the top twelve tragedies that teens will face once they decide to drop out of school.Finally, both the experts and know it-alls agree on something and that's that every drop out will face at least seven or more of these terrible misfortunes, either concurrently or consecutively.'Robert did what many have failed to do for so long and that's taking the game to the players,for free!Wow!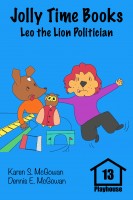 Jolly Time Books: Leo the Lion Politician
by

Karen S. McGowan

&

Dennis E. McGowan
Leo the Lion is running for class president. When Leo makes a mistake, his first instinct is to let someone else take the blame. After talking with George Washington, Leo the Lion realizes that everyone, even politicians, should tell the truth. Jolly Time Books are full of individually hand-drawn vivid and colorful illustrations that will spark the imagination of any child.
Related Categories