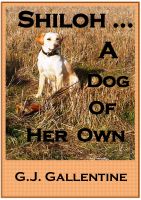 Shiloh - A dog of her own
by

G.J. Gallentine
Married men know…they just do…and happily married men are even more resolute in their belief that they do indeed, know what they know. Furthermore, since I can profess that I am dialed into my wife, I just knew there was no way that my bride of 17 years and I would leave this building this night and not own that dog in the make-shift pen on the other side of the banquet hall.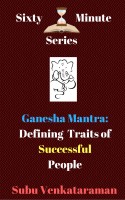 Ganesha Mantra: Defining Traits of Successful People
by

Subu Venkataraman
Success is something all human beings yearn for. In this book the author dips into the timeless wisdom and knowledge of East, India to be precise, and understand what are the defining traits of successful people. A mantra, commonly used in Hindu Vedic rituals, beautifully explains in just 7 words, the defining traits of successful people. Imbibe them and success is assured.
Related Categories