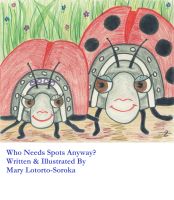 Who Needs Spots Anyway?
by

Mary Lotorto-Soroka
"Who Needs Spots Anyway?" is a story about a ladybug and her mother. Catie is a little ladybug who realizes when she starts school that she's different from the other ladybugs: she doesn't have any spots. Catie slowly begins to build her self-esteem and a beautiful thing happens to her. This story teaches children that everyone is different and that's a wonderful thing.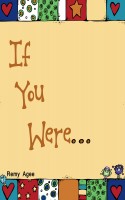 If You Were...
by

Remy Agee
Have you ever asked a young child what he or she could do, if they were a ball? a horse? a whale? Bright, colorful drawings and fun rhyming text encourage a child's interaction, while thinking about the possibilities. But the most important message of this book comes at the end. Written to help foster a child's self-esteem, searching for the hidden little characters on each page adds to the fun.
Related Categories