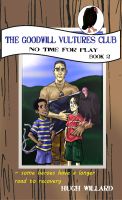 The Goodwill Vultures Club: No Time for Play
**Book 2 in The Goodwill Vultures Club a No Time to Play. When Sergeant Geoff Murphy returns home, he is still haunted by the memories of his army tour in Afghanistan. Does the sight of Buzz's pet vulture, Rob, make things worse for him? Come along for this uplifting story of courage and redemption in the face of threat and uncertainty, for both Buzz and his new military vet friend.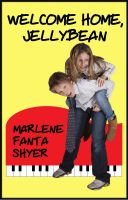 Welcome Home, Jellybean
At the age of thirteen, Gerri Oxley has come home to stay after having lived her entire life in institutions for the mentally handicapped. That day her twelve-year old brother Neil, the narrator of this novel, knows that his own life has changed forever. "It's not going to be easy," his father had said, but neither Neil nor his parents could have foreseen just how difficult it would be for all.