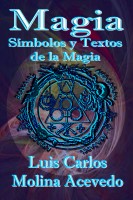 Magia: Símbolos y Textos de la Magia
by

Luis Carlos Molina Acevedo
En el presente estudio sobre la magia, interesan sobre todo los aspectos lingüístico y semiótico. En el análisis, se parte de la siguiente definición de magia: La magia es lenguaje y símbolos objetivados para obrar con poder sobre el mundo, por parte de un mago ante el interés particular de un consultante en una comunidad, cuya interacción constituye un sistema.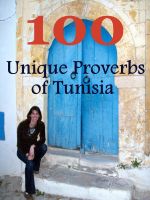 100 Unique Proverbs of Tunisia
by

James Reeve
A unique collection of Tunisian proverbs: Enjoyable, instructive, fun-to-share proverbs. Highly recommended to everyone, especially word and semantics lovers. After research, Carefully selected proverbs, translated as faithfully as possible, The author has deliberately chosen not to explain the proverbs, inviting the reader to use his/her own imagination and powerful interpretative skills!