Special Deals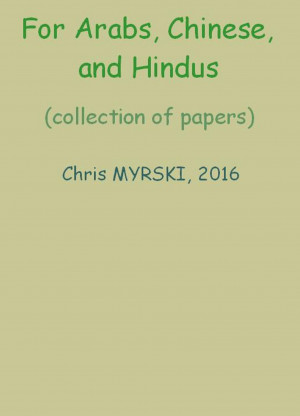 For Arabs, Chinese, and Hindus (collection of papers)
by

Chris Myrski
This folder is creative revision of materials put in the CIS-folder ("Для всег СНГ-цев") but this is not a translation, this is adaptation to the new auditory. Yet this is not a book but a small series of, at present 3, related papers intended to give you initial ideas about the best world language, which is ... Bulgarian, up to my word! The questions are very important for all people.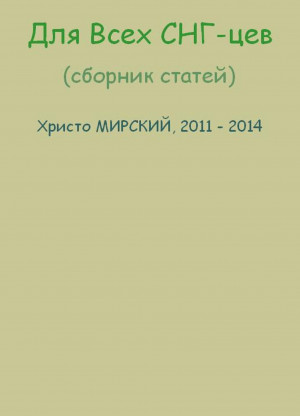 Для Всех СНГ-цев (сборник статей)
by

Chris Myrski
In Russian. Это небольшая папка с вещами, писанные на русском языке и предназначенные в основном для всех СНГ-ейцев. Эту папку я не думал переводить на другие языки, но потом решил претворить её на английском на этот раз якобы для всех арабов и т.д., но это не совсем то, вещи адаптированы к аудитории.
Related Categories