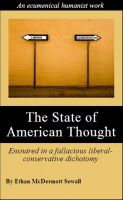 The State of American Thought: Ensnared in a fallacious liberal-conservative dichotomy
The State of American Thought is a theoretical framework of American culture followed by a narrative of the preliminary platform of The Ecumenical Humanist International Political Party. The goal of the book is to help Americans and people around the world eliminate man-made sufferings through engagement in ecumenical humanist behavioral, cultural and political revolutions.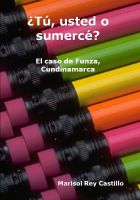 ¿Tú, usted o sumercé?
El presente texto constituye una muestra de un trabajo realizado en Funza, Cundinamarca en la segunda mitad del año 2004. Sin embargo, antes de entrar en el caso concreto, se hará una revisión de las fórmulas de tratamiento "tú", "usted" y "sumercé", el asunto de poder y solidaridad y una revisión somera de algunos estudios realizados sobre fórmulas de tratamiento.