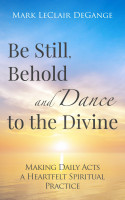 Be Still, Behold and Dance to the Divine
by

Mark DeGange
Be Still, Behold and Dance to the Divine guides you on a journey of self-awareness that opens the door and invites you into a life rich with insights and revelations. Each experience is a potential goldmine of wisdom waiting to be tapped. When you are still enough to be present enough to milk the moment, it is all yours. Mark's book gives you the self-reflecting and meditative tools to do it.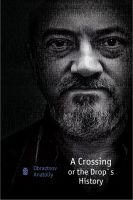 A Crossing or the Drop's History
by

Anatoliy Obraztsov
Every second a person stands at the crossing and he/she has the opportunity to choose the direction of the movement. The life stream depends on the correctness of the choice. Having taken a drop as a way companion, the author is travelling from the point of Universe creation to the definite Crossing in his fate. The author invites you to follow this absorbing way with the heroes of the book.