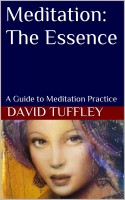 Meditation: The Essence
by

David Tuffley
This eBook outlines the distilled essence of meditation practice. It is based on a broad study of the many meditation traditions that have grown up over time in different parts of the world. Once you know the essential basics, you can adapt the technique to suit your needs. Meditation is something that can be learned in a few minutes, but which can take a lifetime to perfect.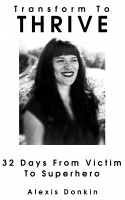 Transform To Thrive: 32 Days From Victim To Superhero (A Journal Guide)
by

Alexis Donkin
Choose to be a superhero in your own life. Transform yourself in 32 days using this journal guide. Everyday, spend a few moments examining a different part of your life. Use the writing exercises to change your perspective. Repeat the daily mantras to lock your new perspective in place. See the resources you have at your disposal already and recognize that you can be the hero in your story.
Related Categories