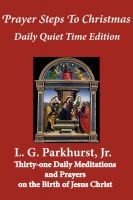 Prayer Steps to Christmas: Daily Quiet Time Edition
by

L.G. Parkhurst
(5.00 from 1 review)
We often hear the comment, "Put Christ back into Christmas!" During the Advent and Christmas season, the thirty-one meditations and prayers in Prayer Steps to Christmas will help you keep your heart and mind focused on Jesus Christ and what the Bible teaches about His birth, the meaning of His coming into the world, and the meaning, purpose, and value of His coming into your life.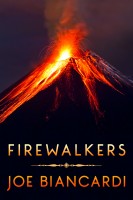 Firewalkers
by

Joe Biancardi
(5.00 from 1 review)
When a marine has dreams of his family burning in a forest fire, will he make it home in time to save them?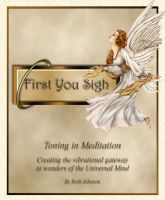 First You Sigh
by

Beth Johnson
(5.00 from 1 review)
Want to meditate but have tried and nothing happens? Want the voice in your head to stop talking? Want to find a book that explains how to meditate in understandable words? This book is for you. It can turn the questions into answers and inspire you to move forward in your personal growth. Learn to release that which you do not need, to quiet the chatter in your mind and learn to honor your Self.
Related Categories