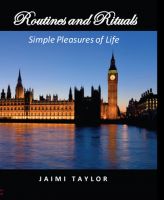 Routines and Rituals - Simple Pleasures of Life
There is something great about A-list living and Routines and Rituals, the eighth book of a twenty-one book series (The Insiders' Lifestyle Guides), is just another step toward living the good life. It is not just the things you do for others, but more importantly, it is in the things you do for yourself. In so doing, you are changing your relationship with the thoughts that drive you crazy.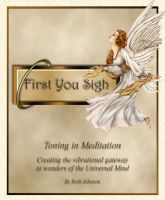 First You Sigh
(5.00 from 1 review)
Want to meditate but have tried and nothing happens? Want the voice in your head to stop talking? Want to find a book that explains how to meditate in understandable words? This book is for you. It can turn the questions into answers and inspire you to move forward in your personal growth. Learn to release that which you do not need, to quiet the chatter in your mind and learn to honor your Self.