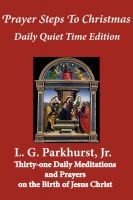 Prayer Steps to Christmas: Daily Quiet Time Edition
by

L.G. Parkhurst
(5.00 from 1 review)
We often hear the comment, "Put Christ back into Christmas!" During the Advent and Christmas season, the thirty-one meditations and prayers in Prayer Steps to Christmas will help you keep your heart and mind focused on Jesus Christ and what the Bible teaches about His birth, the meaning of His coming into the world, and the meaning, purpose, and value of His coming into your life.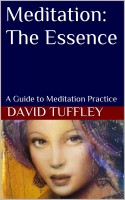 Meditation: The Essence
by

David Tuffley
This eBook outlines the distilled essence of meditation practice. It is based on a broad study of the many meditation traditions that have grown up over time in different parts of the world. Once you know the essential basics, you can adapt the technique to suit your needs. Meditation is something that can be learned in a few minutes, but which can take a lifetime to perfect.
Related Categories