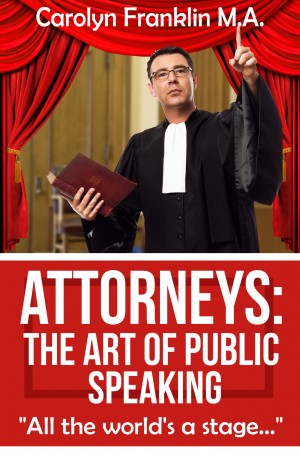 Attorneys: The Art of Public Speaking
by

Carolyn Franklin M.A.
As an attorney you're an actor, stage center, the lead role in a life drama. And, now, in court, the moment you dread, you step into the spotlight – you're on! Your mouth is dry, sweaty hands - memory blanks out - your feet won't move …stage fright hits hard. There are "tricks" only a man can use to influence the court and, at times, female attorneys have impressive leverage.