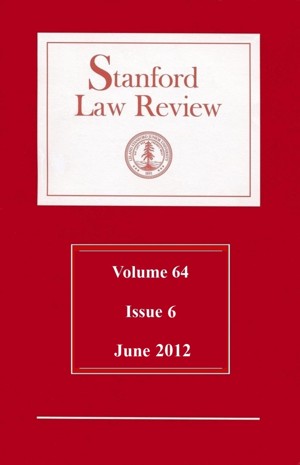 Stanford Law Review: Volume 64, Issue 6 - June 2012
by

Stanford Law Review
The June 2012 issue (#6) of Stanford Law Review includes DOMA and choice of law (William Baude), shareholder proxy fights for small companies (Thomas Stratmann & J.W. Verret), infringement conflation (Peter S. Menell), and student work on congressional blocking of executive power re terrorist transfers and on whether juries can exclude noncitizens. Linked notes, active TOC, and proper formatting.
Overlooked
by

Kelvin Purdy
(3.67 from 3 reviews)
Some are exonerated by DNA evidence . Kelvin Kingsbury Purdy remains convicted , in Canada , after being scientifically excluded by it ...