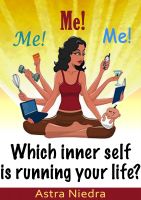 Me! Me! Me! Which Inner Self is Running Your Life?
by

Astra Niedra
(4.00 from 1 review)
Workaholic or beach bum? Responsible or irresponsible? Pleaser or selfish? Perfectionist or slob? Conservative or rebel? This little ebook introduces you to an empowering way of understanding yourself and the other people in your life known as Voice Dialogue and the Psychology of Selves. It gives you examples of selves and explains how you can find a more centred space from which to make decisions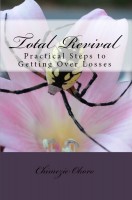 Total Revival: Practical Steps to Getting Over Losses
by

Chimezie Okoro
In the part of the world where I come from, it's always survival of the fittest. One who emerges victorious or becomes successful has gone through uncountable horrible experiences. These experiences put together make this wonderful book, and those practical steps to surviving losses well explained are what this book tells. A sure help to getting over losses.