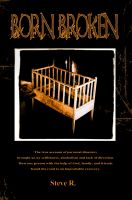 Born Broken
by

Steve R.
(5.00 from 1 review)
Once, maybe twice in a person's life, there appears an opportunity with the power to brush against the soul. It can alter what a person is destined to become. It can leave an impression on broken hearts and injured souls. These are the evidence, the footprints that God leaves behind.
Secrets of Successful Writers
by

Darrell Pitt
(4.75 from 4 reviews)
Writers speak about how to write, publish and promote your book in the age of digital publishing. Contains interviews with John Locke, Gordon Ferris, Stephen Carpenter, Dakota Banks, Linda Wisdom, Matthew Reilly, Loucinda McGary, David Lender, JR Rain, Jack Dann, Dale Brown, Stephanie McAfee, Andy Briggs, Kat Martin and many, many more.