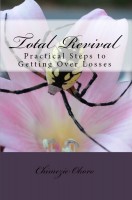 Total Revival: Practical Steps to Getting Over Losses
by

Chimezie Okoro
In the part of the world where I come from, it's always survival of the fittest. One who emerges victorious or becomes successful has gone through uncountable horrible experiences. These experiences put together make this wonderful book, and those practical steps to surviving losses well explained are what this book tells. A sure help to getting over losses.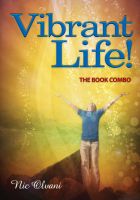 Vibrant Life: The Book Combo
by

Nic Olvani
Book 1 and Book 2 combined, in the series: Rhythms of life. Yes, life is a game! For most, a very difficult and non-understandable game! The game, however, as any other, has certain rules. If you do not know the rules, you will never understand or be able to play the game. If you know the rules, you can play to your heart's content and enjoy it the most. Come learn and play with and enjoy life!