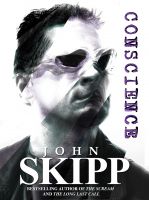 Conscience
by

John Skipp
If Jim Thompson wrote A CHRISTMAS CAROL, it might go a little something like this... CONSCIENCE is a short, fierce novel of corruption and redemption by New York Times bestselling author John Skipp. Using the terse, muscular prose of modern crime fiction, it is a Dickensian fable of hope and despair, 21st century style.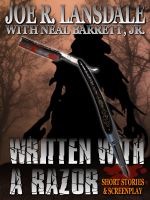 Written With a Razor - Stories and a Screenplay
by

Joe R. Lansdale
A long time ago, in this very galaxy, Joe R. Lansdale created a character named The God of the Razor. The God lives in another dimension, most of the time. Certain symbols, certain acts of bloodletting and violence, certain blades - one razor in particular - can open those doors. Includes 3 short stories & the screenplay The Nightrunners written with Neal Barrett Jr.
Related Categories