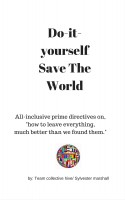 DIY Save the world
by

Sylvester Marshall
Globally for countless generation, our body mind and cosmic link, were been systematically compromise on a grand scale. Our senses are and the rest of our fragile biological make-up, are signalling us in endless diminishing capacities, grave secret pains, and excruciating medical ailments, terminal deceases, etc. similar to using super strobe lighting: our biological systems has been sending up,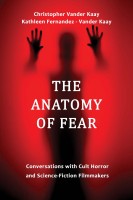 The Anatomy of Fear
by

Chris Vander Kaay

&

Kathleen Fernandez- Vander Kaay
During in-depth conversations with 21 horror and science-fiction film writers and directors, filmmakers Chris and Kathleen Vander Kaay uncover a surprisingly honest appraisal of the human psyche, along with the inside story on the inspiration, creation, and behind-the-scenes experiences of box office blockbusters.
Related Categories