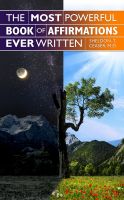 The Most Powerful Book of Affirmations Ever Written
by

Sheldon T. Ceaser, M.D.
The Affirmations work! The reason why they work is because each word has been energized to make a profound change within seconds. Words will not convince you, convince yourself. Below in the long description are several affirmations. I want you to repeat each one three times. Start with the first one repeat it three times and move to the next. Repeat each one three times. How do you feel?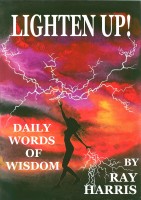 Lighten Up!
by

Ray Harris
These 365 quotes and sayings that comprise Lighten Up! the author believes is a Book for Life. A single quote taken from it each day, whether randomly or working through it page by page, will ensure that you go into your day armed with wisdom and insight that will empower you to deal with day to day affairs in a powerful and decisive way and to enjoy a higher state of being!
Related Categories