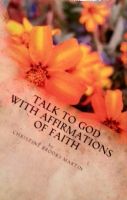 Talk to God with Affirmations of Faith
by

Christine Brooks Martin
(3.67 from 3 reviews)
"Talk to God with Affirmations of Faith," is the sequel to the bestselling book "Pray What God Says." The author has created scripture-based affirmations to help you develop a deeper relationship with God as you learn the scriptures relative to any circumstance. They reflect what God says about you, your access to Him, and access to His kingdom promises.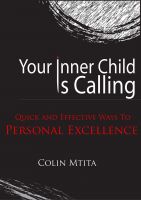 Your Inner Child Is Calling
by

Colin Mtita
Have you ever wondered why you're "blessed with innate abilities?" That means: You are powerful to get all you desire. Your world is abundant. You are free to choose. You are capable of far more than you can imagine. This book shares the knowledge essential to unlock your potential. Embark on the quest to excellence, live your dream, let your world embrace you. Decide now and go for it.
Related Categories