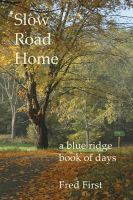 Slow Road Home ~ a Blue Ridge Book of Days
(5.00 from 1 review)
Fred First, at 54, found home. But why here, he wondered? He left the path of his profession for a year, and lived intentionally immersed in the quiet days and details of his remote Blue Ridge Valley in Virginia. His naturalist training, photographic eye and insatiable curiosity bring 100 short vignettes of celebration and hope. You'll feel you have met a new neighbor you've known all your life.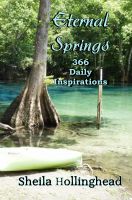 Eternal Springs
(5.00 from 1 review)
Peppered with poetry, quotes, and scripture, these inspiring and thoughtful stories of faith, courage, and life will have you nodding with understanding. This is a journey into the Eternal Springs provided by a life in Christ.