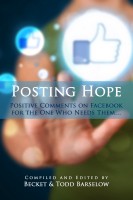 Posting Hope: Positive Comments on Facebook for the One Who Needs Them
by

Becket

&

Todd Barselow
Fans of the Facebook page of author/composer, Becket, participated in a five day event during which time they posted positive remarks about their experiences, strengths, and hopes. Compiled and edited by Becket, along with editor/publisher Todd Barselow, presently, this wealth of optimistic perspectives is available in one book, Posting Hope, For The One Who Needs It.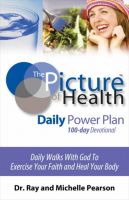 The Picture of Health Daily Power Plan 100-Day Devotional
by

Dr. Ray and Michelle Pearson
100 power-packed days of devotionals to challenge you to stay motivated as you say goodbye to the bondage of dieting and disease forever! Anointed teaching, Biblical revelation, and practical application are salted with extraordinary insight, humor, compassion, and testimonies of real-life victories to help you make life-long changes for health.