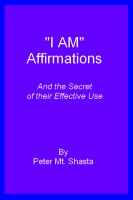 I AM Affirmations and the Secret of Their Effective Use
by

Peter Mt. Shasta
(5.00 from 3 reviews)
Long awaited "I AM" Affirmations made available now by popular request. Here is the secret of making affirmations work for you. Also, simple instruction on how to still the mind and emotions and connect with your Source. A handbook for Mastery, with affirmations for many specific daily purposes as well as global service.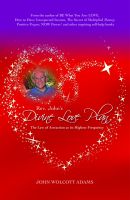 Rev. John's Divine Love Plan
by

John Wolcott Adams
This is a Love-Powered, life-changing book. It contains fifty-two weekly Divine Love inspirations for creating a life of Love, Health, Happiness, Peace and Prosperity. The inspirations in this book were first presented as special e-mail articles to a large number of Rev. John's weekly Positive Living e-ZINE subscribers.