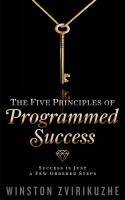 The Five Principles of Programmed Success
In this book we are looking at the five principles which if used correctly can result in success. These principles are looking at life and that if we have just about enough of them we can tilt life in a certain direction. We should be able to influence time, people, events and all that is around us. We chose these five principles because they are powerful enough in their own right.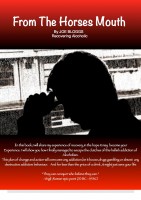 From The Horses Mouth
Joe Bloggs is a recovering alcoholic, having sufferered twenty five years of active alcoholism, coupled with a reliance upon opiate based prescription drugs, today he lives as a free man. No longer does he live within the nightmare of his hellish addictions. In this, his first book "From The Horses Mouth" he shares with the reader his story, along with the methods he uses to stay clean and sober.