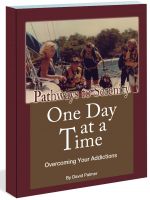 Pathways to Serenity - Overcoming Your Addictions One Day at a Time
by

David Palmer
This book is about people who have experienced the blessings and joy of recovery from their addictions, how they did it and how you can do it. There are chapters on about adolescents, veterans, and prison inmates, for example, and about programs like Alcoholics Anonymous, Al-Anon, and Celebrate Recovery. Taken one day at a time, these "pathways to serenity" provide vital keys to happiness.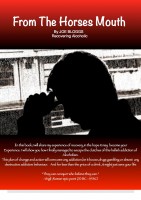 From The Horses Mouth
by

Joe Bloggs
Joe Bloggs is a recovering alcoholic, having sufferered twenty five years of active alcoholism, coupled with a reliance upon opiate based prescription drugs, today he lives as a free man. No longer does he live within the nightmare of his hellish addictions. In this, his first book "From The Horses Mouth" he shares with the reader his story, along with the methods he uses to stay clean and sober.