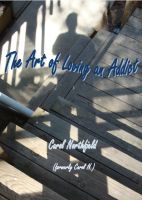 The Art of Loving an Addict
(5.00 from 2 reviews)
It has been said that addiction is a victimless crime, but those who love people who are addicted to one substance or another know better. Not only are addicts victims of their disease, but the lives of those of us who love them are deeply affected, too. If you know-or suspect-you love an addict, this story is written for you, an account of what worked for me, some of which might work for you.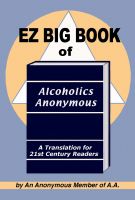 EZ Big Book of Alcoholics Anonymous
(3.00 from 1 review)
The EZ Big Book of Alcoholics Anonymous is the first "translation" of AA's Big Book since its publication in 1939. The EZ Big Book follows the original text, sentence by sentence, rephrasing it for modern readers. Gender/lifestyle stereotypes and sexist language are avoided, and a "Higher Power" is referred to in terms acceptable to readers of any faith.