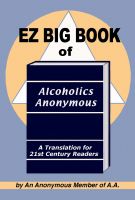 EZ Big Book of Alcoholics Anonymous
(3.00 from 1 review)
The EZ Big Book of Alcoholics Anonymous is the first "translation" of AA's Big Book since its publication in 1939. The EZ Big Book follows the original text, sentence by sentence, rephrasing it for modern readers. Gender/lifestyle stereotypes and sexist language are avoided, and a "Higher Power" is referred to in terms acceptable to readers of any faith.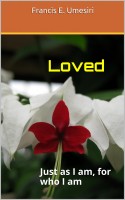 Loved: Just as I am, for who I am.
(1.00 from 1 review)
Do you long to be loved and accepted just as you are, for who you are? If you want to experience true unconditional love, the kind that sets your heart singing for joy and frees you up to become the person you are meant to be, then, "Loved: Just as I am, for who I am," is the book you should be reading right now. You will be pleasantly surprised.