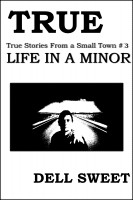 True: True Stories From a Small Town #3: Life in A minor
by

Dell Sweet
In AA they say that addictions will take you to hospitals, Mental Institutions and Prisons. It's true. They will. I have been in all of those places because of my addictions. But addictions are not responsible for the life I lead entirely, and certainly not responsible for the things I did. This is my story of how I made it back from my addictions to lead a meaningful life...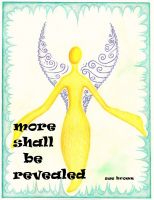 More Shall Be Revealed
by

Susan Brown
Our traumas and our sorrows need not define us nor run our lives. . . we can truly change our tune, clear the old refrains which have seemed to control us. We are energetic beings full of Light and Love, poised on the threshold of events beyond our wildest dreams. We ourselves are powerful beyond measure if we courageously look within and allow more to be revealed . . .
Related Categories