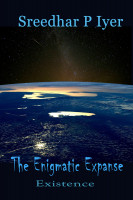 The Enigmatic Expanse
by

Sreedhar P Iyer
(5.00 from 2 reviews)
Remember the question; "What came first, the chicken or the egg?" Continuing this, we ask "what came first; the body or the soul, atoms or the quarks, energy or matter? Did the god create us or did we create him?" The author compares the "theories of creation" proposed through religion, spirituality and science. Will we ever be able to get answers to our questions on our existence?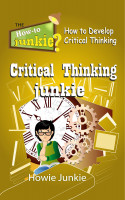 Critical Thinking Junkie: How to Develop Critical Thinking
by

Howie Junkie
(5.00 from 1 review)
How would you like to be better at solving problems and making wiser choices? Do you have trouble thinking clearly and seeing things objectively for what they are? Then you need critical thinking skills. And no, "critical thinking" is not simply "thinking," it's much more involved than that. The truth is, we're all capable of being critical thinkers, but most of us are just lazy or don't know how.