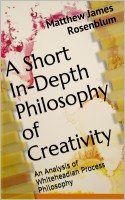 A Short In-Depth Philosophy of Creativity
by

Matthew Rosenblum
This ebook is for anyone interested in focusing on what ultimately matters (creativity), and avoiding distractions that prevent creativity. It is a short, in-depth, challenging, and thorough philosophy of creativity, intended to empower you to prioritize creativity as a way of life. It is a thorough analysis and introduction to Alfred North Whitehead's process philosophy.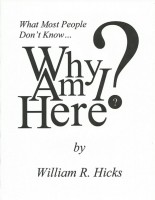 What Most People Don't Know...Why Am I Here?
by

William R. Hicks
A thought-provoking book that delves into the age old question "Why Am I Here?" and comes up with a simple but satisfying answer, based on the author's lifelong research of psychology, quantum physics, metaphysics, astrology, and The Bible.
Related Categories