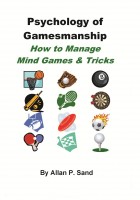 Psychology of Gamesmanship - How to Manage Mind Games and Tricks
by

Allan P. Sand
This book is your protection against unscrupulous opponents who attempt to win by using a variety of psychological tactics. These ploys are common in competitions at all levels. When on the receiving end of these efforts, your focus is affected and the outcome is thrown into confusion. You can lose games that should have been yours if those distractions had not been brought to your attention.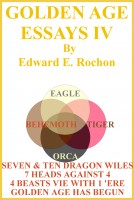 Golden Age Essays IV
by

Edward E. Rochon
The 4th book in my essay collections. These are more strident, political and controversial. The goal is to improve the life of the world. Some opposition should be expected. Lust eats at many hearts. Rather than self-interest, enlightened or not, selfish desire overwhelms them.