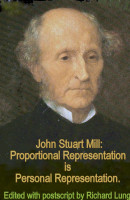 John Stuart Mill: Proportional Representation is Personal Representation.
by

Richard Lung
The unstable one-sided development of mankind shows by comparing Mill the natural philosopher to Mill the political philosopher. For, A System Of Logic is like a work of antiquity, but Representative Government, after a century and a half, remains in advance of current thought. Proportional Representation as Personal Representation defied the ascendancy of party that is the Age of Benightenment.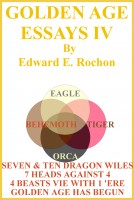 Golden Age Essays IV
by

Edward E. Rochon
The 4th book in my essay collections. These are more strident, political and controversial. The goal is to improve the life of the world. Some opposition should be expected. Lust eats at many hearts. Rather than self-interest, enlightened or not, selfish desire overwhelms them.