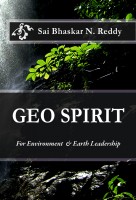 GEO SPIRIT for Environment and Earth Leadership
by

SAI BHASKAR REDDY NAKKA
Geo Spirit is the consciousness for harmony and well-being of the Earth. To understand the environment, ecology and earth leadership to act. This book contains a lot of sensible thoughts and down to earth wisdom - Eddie Leong, Singapore. Geo Spirit is reckoning of true human responsibility, Leadership and doing right in its true meaning - Chris Kajo, Kenya.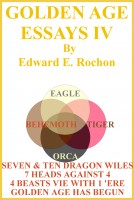 Golden Age Essays IV
by

Edward E. Rochon
The 4th book in my essay collections. These are more strident, political and controversial. The goal is to improve the life of the world. Some opposition should be expected. Lust eats at many hearts. Rather than self-interest, enlightened or not, selfish desire overwhelms them.