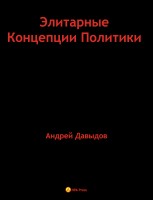 Элитарные Концепции Политики.
by

Andrey Davydov
В эпоху глобализации управление модернизационным процессом страны предстает перед любой элитой как проблема управления важнейшими ценностными, социальными, интеллектуальными, психологическими и информационными ресурсами. Динамика развития научных открытий говорит за то, что в ближайшем будущем возможно соединение теории информации с генетикой в вопросе по каталогизации человека.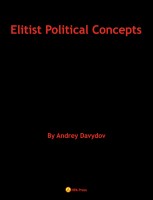 Elitist Political Concepts
by

Andrey Davydov
In the era of globalization, management of the modernization process of a country presents itself to any elite as a problem of management of most important values, social, intellectual, psychological, and informational resources. Dynamics of development of scientific discoveries point in the favor of that in the near future it will be possible to connect the theory of information with genetics.