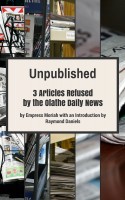 Unpublished - 3 Articles Refused by the Olathe Daily News
by

Moriah Davis
The witty Empress of a landless nation has written several articles during her travels and studies to enlighten other groups on the plight of New Israel. With all the hopes of severing barriers with words, she has faced continual denial, after denial, of her and her assistants' articles, especially in her home town of Olathe, Kansas.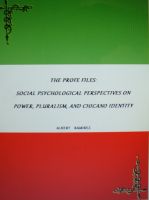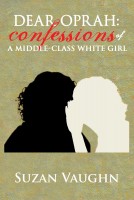 Dear Oprah: Confessions of A Middle-Class White Girl
by

Suzan Vaughn
They say confession is good for the soul and what safer person than Oprah Winfrey to reveal the usually unshared perspective of one white woman toward other races, predominantly African Americans. Dear Oprah: Confessions of a Middle Class White Girl risks the telling of other confessions too, including personal prejudices, and unorthodox modes of healing the body, soul and psyche.