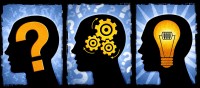 % 100 Düsünce Gücü
by

fırat averbek, Jr
Düşüncelerimi seçme hakkım olduğunu idrak ettim. Başkalarının benimle ilgili düşünceleri beni bağlamaz. Ben izin vermedikçe kimse benim düşüncelerimi biçimlendiremez. Kendim için sağlık, mutluluk, refah, sevgi ve anlayış düşüncelerini seçiyorum. Korku ve nefrete düşüncelerimde yer yok. Bu andan itibaren hayatımın hâkimi benim.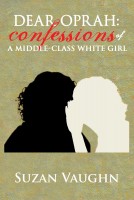 Dear Oprah: Confessions of A Middle-Class White Girl
by

Suzan Vaughn
They say confession is good for the soul and what safer person than Oprah Winfrey to reveal the usually unshared perspective of one white woman toward other races, predominantly African Americans. Dear Oprah: Confessions of a Middle Class White Girl risks the telling of other confessions too, including personal prejudices, and unorthodox modes of healing the body, soul and psyche.