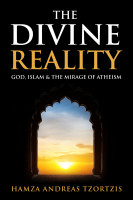 The Divine Reality: God, Islam & the Mirage of Atheism
by

Hamza Andreas Tzortzis
In The Divine Reality, Hamza Andreas Tzortzis provides a compelling case for the rational and spiritual foundations of Islam, whilst intelligently and compassionately deconstructing atheism. Join him on an existential, spiritual and rational journey that articulates powerful arguments for the existence of God, the Qur'an, the Prophethood of Muhammad and why we must know, love and worship God.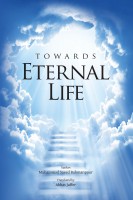 Towards Eternal Life
by

Muhammad Saeed Bahmanpour
The question of the life after death has always fascinated mankind. And even for those who believe that life continues after death, the nature and detail of that existence has remained a mystery, largely because no one has ever returned to tell us about it. This book provides a deep insight into these events using the relevant Quranic verses and traditions of the Prophet.
Related Categories