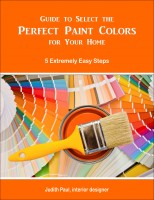 Guide to Select the Perfect Paint Colors for Your Home - 5 Extremely Easy Steps
by

Judith Paul
(5.00 from 2 reviews)
Your guide to success! Choosing colors can be intimidating. The purpose of this book is to help you to select the perfect paint colors that will make you and everybody living with you happy. Forget what you've seen at other people homes or in magazines. This book is designed to help you make choices that are specific to your home and the people who live with you.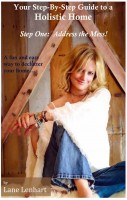 Your Step-By-Step Guide to a Holistic Home...Step One: Address The Mess!
by

Lane Lenhart
(5.00 from 2 reviews)
This step-by-step guide to holistically "healing" your home helps you create a striking interior design while channeling your home's energy to maximum positive effect,. Author Lane Lenhart is the fourth generation of female interior designers in her family; her "beyond-feng-shui" approach can work for any budget, any environment, any personal style. This is step one: How to clear the clutter!