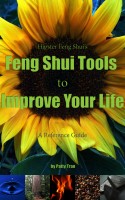 Hipster Feng Shui's Feng Shui Tools to Improve Your Life
by

Patty Tran
Feng shui is an ancient methodology of arranging objects in an environment to positively boost and balance energy to benefit the space's occupants. This is an easy-to-follow guide to quickly learn the principles and tools of classical feng shui. Learn how to calculate your kua number, do a compass reading, identify your personal lucky directions, increase prosperity, and more!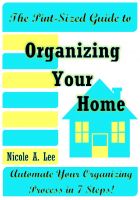 The Pint-Sized Guide to Organizing Your Home
by

Nicole A. Lee
(4.00 from 1 review)
The first of The Pint-Sized Guide series in Organizing by professional organizer Nicole A. Lee, The Pint-Sized Guide to Organizing Your Home automates the process of home organizing in 7 steps, complete with simple flowcharts and easy to remember mnemonics that you can apply immediately to organize any space in your home. Let's free up your space, time and money for the better things in life!
Related Categories