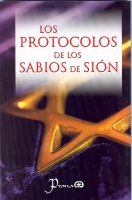 Los protocolos de los Sabios de Sion
by

Anonimous
Los protocolos de los sabios de Sión es un documento que habla de la dominación mundial por parte de los judíos. No es cuestión de creer ciegamente, sino ver y corroborar que la intención del sionismo por dominar al mundo se repite en todas las épocas y en todos los países del mundo.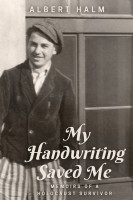 My Handwriting Saved Me: Memoirs of a Holocaust Survivor
by

Albert Halm
Albert Halm tells his fascinating story of life in the Carpathian Mountains, Czechoslovakia, then being interned in Nazi camps, and ultimately being saved from imminent death by his beautiful handwriting. Using the mantra "We must never forget" he goes on to be the Founding President of the Australian Association of Jewish Holocaust Survivors.